Sometimes we lie or withhold the truth. Why do we do this? What are our reasons? Are those reasons valid? Could we avoid telling lies in these situations and still get the same results? What problems do these lies cause?
Truthfulness requires our constant attention. It is usually far easier to lie to people than to tell the truth, at least initially.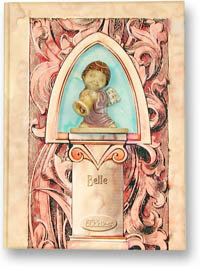 To help see the impact of truthfulness on your life, try keeping a Truthfulness Journal. Write down when you are honest with people and when you are not. It's important to first be truthful with yourself. If you cannot, then you can never be truly honest with others. Use the Belle Journal to help you remember why truthfulness is important every day.