The Institute for Character Enrichment ("ICE") is an Oklahoma nonprofit charitable organization, qualified under IRS 501(c)(3) through the Communities Foundation of Oklahoma. Our mission is to promote moral development and a universal understanding of our common moral values. We are dedicated to character education and enrichment throughout our society and to the scientific study of the psychology of character education and moral behavior.
ICE has adopted a Multi-Dimensional Learning Model (MDLMtm) that combines visual images, auditory and tactile learning of the abstract values of character, using the TerraCuddles® characters.
By promoting a universal knowledge and understanding of Truthfulness, Forgiveness, Generosity, Gratefulness, Tolerance, Responsibility, and our other common moral values, we intend to reduce prejudice and discrimination; combat community deterioration, lessen the burden on government, diminish juvenile delinquency and foster a more civil society.
The TerraCuddles and the values they represent do not promote any specific religion, but are consistent with and can be connected to the Holy Bible, Tanakh, Holy Qur'an and sacred texts of most all major world religions. TerraCuddles are intended to be equally acceptable in the secular market. Learn more.
To have the greatest potential impact on society, we are bypassing the traditional classroom setting by building our program around a television-centered mass-audience approach. Television has the greatest reach and influence, and it allows us to combine all the elements of MDLM through TerraCuddles stories, drama, humor and emotion that further enhance the learning process. We can then build extensions from these core TerraCuddles television episodes.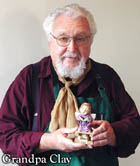 Each TerraCuddles episode will be an entertaining interaction of live action and TerraCuddles animation, and will focus on the application of one of the moral values to resolve a dilemma. The TerraCuddles are not overtly educational, but incorporate lessons, learning and understanding within their entertaining stories. Wizard of Oz is a good example of a TerraCuddles episode–an entertaining story filled with drama, emotion, and fantasy where in the end Dorothy and her friends each learned a lesson: they already had what they wanted most, but needed some perspective to see it.
Our primary focus will be on youth, although our character values are universal regardless of age. Our geographic impact will be national, although our character values are also universal regardless of culture, and can be applied most anywhere in the world. We hope that in the process of promoting the values and problem-solving tools that youth can use in their daily lives, we will also inspire and reinforce positive character in people of all ages.
In addition to encouraging the development, distribution and collection of TerraCuddles characters and messages through entertaining television, videos, books, movies and other mass media, ICE also intends to develop educational programs suitable for churches, schools and other public venues.
For more information, check out our Frequently Asked Questions. Also, you may download a printable PDF format Overview of the Institute for Character Enrichment.
Those persons and organizations interested in promoting positive character are encouraged to contact us at:
Institute for Character Enrichment
Communities Foundation of Oklahoma
2932 NW 122nd, Suite D
Oklahoma City, OK 73120-1955
Toll-Free Phone: 866-297-2695
Toll-Free Fax (Same number - auto fax detection)
E-mail: ICE@TerraCuddles.com
Consider participating with ICE. Support our mission. Contributions to ICE are tax deductible.
Learn more!
TerraCuddles® is a registered trademark of Terra Cotta Corp. and MDLMTM is a trademark of Camille Productions, Inc. The Multi-Dimensional Learning Model is copyrighted by Camille Productions, Inc. All rights reserved by Terra Cotta Corp. and Camille Productions, Inc. Copyright 2003 by Institute for Character Enrichment.